40% off site-wide. Shop now!
Our Bestsellers
Top picks from our athleisure collection
How Our Products Have Made a Difference
Customer Diaries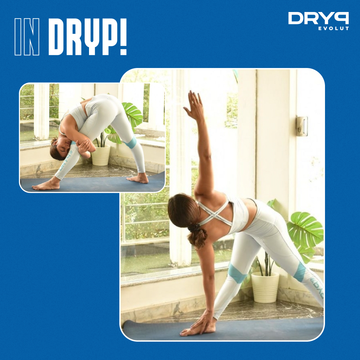 Arpita Rao, Bangalore
I'm absolutely thrilled with my purchase! The material is so soft and breathable, which is perfect for my workouts. The fit is also spot on, it's not too tight or too loose, and allows me to move freely during my exercises.

This sports bra & legging combo has quickly become my go-to for all my workouts.
Shop Collection
Men's Active Wear Collection
Stay on top of your game with our high-performance men's activewear
Women active wear
Elevate your workout wardrobe with our women's activewear line
Made in India. Multi-functional. Top-notch styles.
We are here to make a difference
We are a proud Indian-origin brand. We believe that fitness is for everyone, which is why our athleisure wear collection is available in a range of sizes and styles to suit all body types. Whether you're just starting out on your fitness journey or you're a seasoned pro, or are looking for attire to wear on any and every occasion, our athleisure wear is designed to help you feel confident, comfortable, and supported every step of the way.
Shop Collection
Women Leggings
Comfortable, stylish, and versatile: Explore our collection of women's leggings
Regular price
Rs. 1,300.00
Sale price
Rs. 1,300.00
Regular price
Rs. 1,600.00
Regular price
Rs. 1,300.00
Sale price
Rs. 1,300.00
Regular price
Rs. 1,600.00
Regular price
Rs. 1,300.00
Sale price
Rs. 1,300.00
Regular price
Rs. 1,600.00